Melissa Tracy-Torres
Melissa Tracy-Torres is a senior at Camden Hills Regional High School and loves the outdoors, music, and all types of writing! She's lived in Maine almost her entire life and is excited to explore the world around her after high school through an amazing National Outdoor Leadership School (NOLS) gap year course where she will study wilderness medicine and survival skills.
Maine is famous for its over 3,400-mile-long coast dotted with some of America's favorite island destinations. Since gaining statehood in 1820 Maine has been known for its abundance of maritime opportunities from typical things such as shipbuilding and fishing to creating a reputation for beautiful island adventures. As long as you have transportation over water and an urge to see amazing sites, these islands will be the perfect destination for a fun-filled vacation.
Monhegan Island
This peaceful and isolated island is the perfect place for anyone looking to get away from the real world for a few hours. While the terrain can be rocky and you won't find any of the conveniences of the mainland, you will find gorgeous flora and fauna, art that captures the lives and struggles of artists in Mid-Coast Maine, and an automated lighthouse that's coming up on its 200th birthday. With an access point a quick 40-minute drive away in Port Clyde, it's a wonderful day trip to just stop and smell the flowers. There are no roads, so your legs will probably be exhausted by the end of the day, but your mind and spirit will leave feeling refreshed and ready to delve back into everyday life.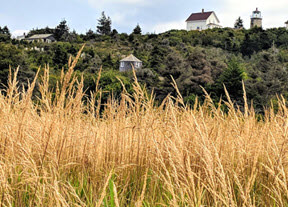 Mount Desert Island
The largest island of them all, this is a widely popular tourist destination due to its being the location of Acadia National Park. With 108 square miles of gorgeous terrain and sea views, you'll get the best of Maine's wildlife on one island. There are over 100 miles of hiking trails that run all over the island, ranging from easy hikes for the family to steep ascents for the experienced hiker looking for a challenge. There are also many recreational activities offered through different companies such as sailing, scenic flights, whale watching, and canoe or kayak rentals. It's the perfect destination to experience the best of Maine's natural beauty.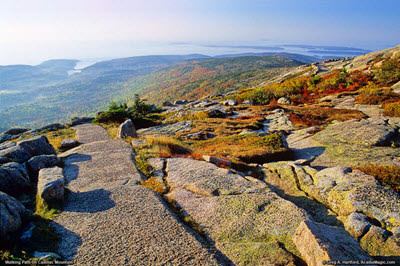 Vinalhaven
Located right off the coast of Rockland, Vinalhaven is a bustling island all year round. There are great locations for swimming, an amazing historical society, a park with gorgeous views for downtime, and welcoming and friendly locals who love to help you with any exploring needs! Visit the interesting and independently owned and operated shops and restaurants. Enjoy a radiant sunset on the shore before heading back to the mainland.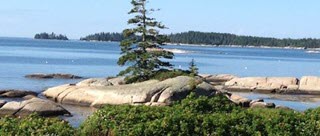 Curtis Island
Curtis Island is located right in Camden Harbor and, while it's only accessible by boat, Windjammer cruises pass the island and the Curtis Island Lighthouse (est. 1889) which is used as a Coast Gard navigation site and has a light range of over 6 nautical miles. Starting in mid-May, the Schooner Olad, Owl and Appledore start their season right out of Camden Harbor, offering a full sight-seeing experience including Curtis Island. Sea kayaks are available to rent on the harbor for those more adventurous. So, get your sea legs ready, stock up on sunscreen because summer's gonna be here before we know it and the boats are itching for passengers that crave a new adventure.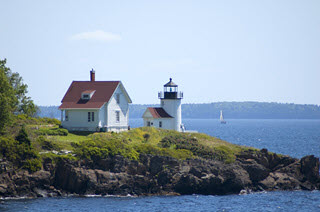 Deer Isle
Last but certainly not least, drive over to Deer Isle on a sturdy suspension bridge standing since 1939. While the island caps off at just under 30 sq miles, there are 6 museums, 4 parks, 3 different boating/kayaking services, and even a fishery discovery wharf located in Stonington Harbor, Maine's most active lobstering port. All the restaurants on the island offer classic Maine meals, most likely involving seafood. However, whatever your taste may be, Deer Isle offers a large variety of easy-access and unique activities for a whole day of fun!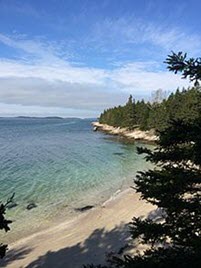 While there are obviously thousands of more options for island exploration, these highlight Maine's best and brightest of seaside culture. Just know wherever you decide to ship off too; you'll be welcomed with open arms by amazing locals eager to show off the best of our humble home state.
HTML cheatsheet collects the most common tools for web editors on a single page. Bookmark it and use it every time you are composing HTML markup code.