Melissa Tracy-Torres
Melissa Tracy-Torres is a senior at Camden Hills Regional High School and loves the outdoors, music, and all types of writing! She's lived in Maine almost her entire life and is excited to explore the world around her after high school through an amazing National Outdoor Leadership School (NOLS) gap year course where she will study wilderness medicine and survival skills.
As we approach Maine's notorious Mud Season, there are a few comfy and cozy spots that everyone should know about in the event of a rainy day! So, slip on your rain boots, your warmest sweater, and that rain-or-shine attitude for the best indoor activities for stormy weather.
1) The Farnsworth Art Museum
Located in what many refer to as the 'Art's Capital of Maine', The Farnsworth Art Museum is located in the heart of Rockland and contains over 15,000 pieces of artwork displayed in 13 different galleries. The Farnsworth Homestead is also an extension of the Farnsworth that offers a look into both museum and local history. The Farnsworth Homestead is located just a minute away from the museum and highlights the importance of the homestead in American history. Going to school in Mid-Coast Maine brings a lot of yearly trips to the Farnsworth and even as a young child I remember being awe-struck at everything from the bright sculptures that loom outside to the endless colors and surprises that hide inside. They also offer quite a few events ranging from hands-on art classes to gallery tours that bring you closer to the hard work and fun that's gone into preserving a very important part of Maine's art history.
2) Oakland Park Bowling Lanes
There's no better feeling than driving down Route 1 towards Rockland and seeing the classic Pepsi logo, American flag, and the vertical Bowling sign; it just makes you feel like a kid again. Located in Rockport, Oakland Park Bowling Lanes is an essential stop for any rainy-day adventure that will get you on your feet despite a lack of sunshine. They offer candlepin bowling and an arcade room fit for kings of gaming. The service is always friendly and the bowling always competitive, but what it's really known for is its great environment for fun and nostalgia, bringing you back to your greatest strikes and most hilarious failures.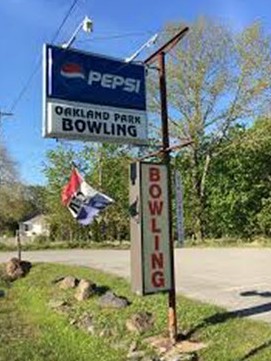 3) Strand Theater
If you're looking to kick back and relax on your rainy day then I suggest you head on over to the Strand Theater in Rockland for an enjoyable film or live performance that will always leave you in awe. Standing out proudly in downtown, you first catch a glimpse of the bright and flashy Strand sign hanging above the entrance and instantly know you're about to step back in time. The building, which was originally built in 1923, houses a beautiful 350 seat theater that offers only the best of entertainment from people who are really passionate about what they do. They have many amazing films and performances going through the month of March offering rainy day relief to all.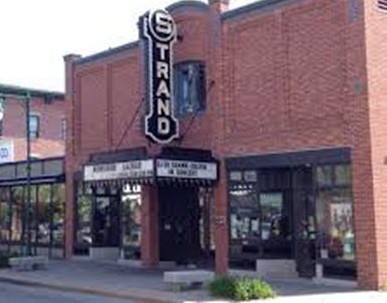 4) The Camden Public Library
Just wanna curl up with your favorite book and delve into numerous literary adventures on your rainy day? The Camden Public Library will spark those adventures with their personable staff and diverse book collection. They also offer a multitude of events such as grown-up story club, creative art journaling, knitting, and much more! There's also an amazing children's room with plenty of fun and interactive games for busy babies and stories galore for the literary explorer. Access to computers and Wi-Fi help you easily complete vacation time work that you need to wrap up and allows you to get it done in a stress-free and quiet environment. It's perfect for the whole family and is waiting with open arms for new adventures.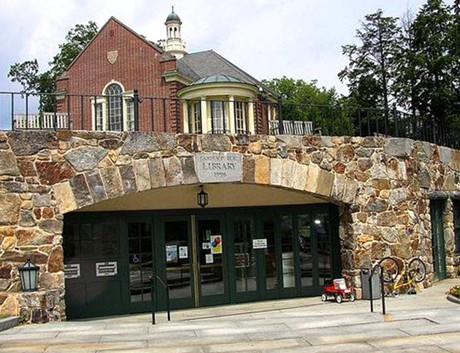 5) Sea Dog Brewing Co.
To wrap up the rainy day with a warm and hearty meal, stop into Sea Dog Brewing Co. on Main Street in Camden. The spacious venue offers great service and fair prices, letting the whole family have a good time without breaking the bank. Sit back and enjoy a good meal while watching the bustling town of Camden or relax and drink one of their fine beers while socializing at the bar. They offer beautiful harbor views and one of a kind interactions with the many locals that frequent this classic Maine restaurant. The food is always wonderful and an experience that'll stick with you. On a rainy-day, Sea Dog Brewing Co. is happy to warm you up and show you the true heart of Camden, Maine.