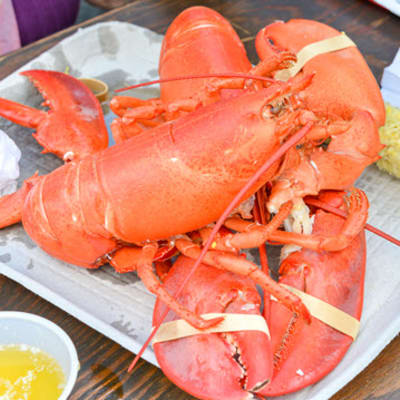 Dining
Local Restaurants
The Rock Coast area is made up of three small coastal towns, Camden, Rockland, and Rockport. Though our community has only 15,000 residents, we have a hunger for great food, fantastic restaurants and a passion for sustainable agriculture that rivals any urban area. But, unlike many waterfront communities, the Rock Coast is open year-round and with miles of coastline, world-class museums, and year-round activities. We have over 90 restaurants and six James Beard Semifinalist and Award winning restaurants.
Here's a sampling of a few noteworthy restaurants that have helped make Camden and the Rock Coast area a true "foodie" destination.
Long Grain - (JBF 2017 Best Chef: Northeast Semifinalist Ravin Nakjaroen, JBF 2018 Best Chef: Northeast Semifinalist) - For quite some time we dreamed of starting a locavore Asian restaurant. In 2009, Long Grain opened its doors in the beautiful seaside town of Camden, Maine. We call our cuisine "honest food" meaning we use seasonal and locally sourced ingredients, no inconvenient truths here. Although many consider Long Grain a Thai restaurant, our dishes are inspired by many different Asian cuisines and cultures. Thai and Vietnamese street food, fare served in small eateries in Singapore and meals on dinner tables in Indonesia and Japan can all be found here.
Primo - Chef Melissa Kelly (only two-time female chef JBF winner) - After 17 seasons, numerous awards, recognitions and two other locations, Primo -- in Rockland Maine -- has matured into what Chef Melissa Kelly calls a "Full Circle Kitchen..." the ultimate farm to table experience.
What started with a garden, a few hens and a couple of pigs has now become an evolution of food; an endless pursuit to accomplish more. Primo is much more than a restaurant, it is about love and respect for food. It is also about creativity. Produce is grown and harvested here and the animals are raised on the property. Nothing is wasted – everything has its place. It is a continuous cycle that occurs throughout the restaurant with the kitchen, the animals, and the gardens.
Youngtown Inn - The Youngtown Inn Restaurant offers elegant dining in gracious surroundings. Chef/owner Manuel Mercier draws upon his French heritage and European training to create an array of traditionally prepared dishes. Your hosts are extremely proud and grateful to have been reviewed and featured in local as well as national publications.
Fresh & Co. - In 2014 Steven Steeves and Rada Valkova, took over the existing business on 1 Bayview Landing in Camden, Maine. We believe in comfortable settings with no pretentious elements, in honest, interesting and fulfilling food, in ingredients that are more important than recipes, in honoring the farmer and the fisherman, in treating our staff as family, in an informal but sophisticated service, in having fun! We take inspiration from our roots, travels and experiences, to create a globally inspired, locally sourced cuisine.
Peter Ott's - After earning his Bachelor's degree at Guilford College in North Carolina, owner Peter Masin-Peters found himself returning to his hometown of Camden. Spending most of his childhood immersed in local restaurants and cafes where his father was a chef, being in the kitchen felt like a natural progression for his career. In 2006, he purchased Peter Ott's and took over as chef. Over a decade later, Peter can still be found in the restaurant on a nightly basis, either behind the line or stepping out to the dining room to greet his patrons.
Waterfront - The Waterfront balances the basics with the innovative styles of cooking, bringing goodness to your table. We buy from area fishermen and farmers, hire the local kids, and stay open year round as a place for the winter hardy to gather by the fireplace.
Visit us and experience a restaurant that has been part of the mid coast for thirty five years!
Marriners - A local institution for years and years. A great place for a casual lunch with great hamburgers, chowder, salads, and more.
But, life isn't always tablecloths, crystal, and china. Grab a lobster roll at one of the many lobster shacks or a sandwich to go at Camden Deli for your day's excursions. From fancy to casual, with over 90 restaurants there's something for every palate and every budget.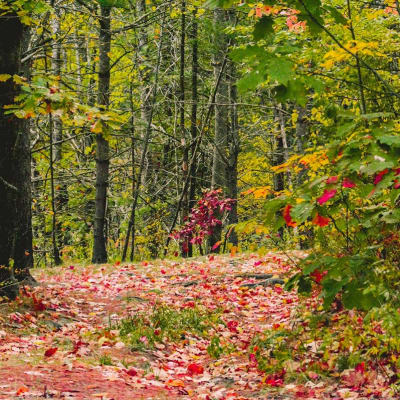 Hiking
Hiking Around Camden
"Where the Mountains meet the sea" is how Camden is often described. With the beautiful Camden Hills overlooking the exquisite harbor, it is the prime location to hike some well-groomed trails that offer spectacular vistas.
Camden Hills State Park is a half mile outside of Camden and offers over thirty miles of hiking trails to suit any level hiker. The trails are open year-round and with each season offer something beautiful to see. Some of the trails are:
The Mount Battie trail is a moderate level hiking trail with a rock scramble at the top. It is about a half hour hike to the top where there is an amazing view of Camden Harbor and the town of Camden.

Maiden Cliff trail is a moderate level trail that meanders through rocks and trees leading you to an awe-inspiring view of Megunticook Lake and Penobscot Bay in the distance. This trail is particularly beautiful during the fall when the trees are ablaze with color.
Megunticook Trail is also a moderate level trail that climbs steeply through dense forest. The trail has a couple of stopping off points that offer great views of the bay. Once you reach the summit, which is 1385 feet, you will be happy you put in the effort because the view will not disappoint.
The Coastal Mountain Land Trust works to permanently conserve land to benefit the natural and human communities of western Penobscot Bay. In doing so they have established a number of wonderful hiking trails a short drive from Camden:
Beech Hill located in Rockport is an old blueberry farm the Land Trust has preserved. The hike to the top of Beech Hill takes about 20 minutes and is very easy. Once you make it to the top you are greeted with an incredible view of Penobscot Bay to the East and the Camden Hills to the West. During the blueberry season the Land Trust opens different areas for blueberry picking to the public. This is only done on specific days mandated by the land trust but if you are here during one of those days it is worth going to get some fresh Maine blueberries.
Fernalds Neck is a lovely Land Trust preserve located in Lincolnville, about a 15-minute drive from Camden. Fernalds Neck won't test your endurance but the quiet serene surroundings will completely relax and rejuvenate you. The trails go around Megunticook Lake through dense softwood forest.
Bald Mountain Preserve is a more strenuous hike on the Bald Mountain trail. When hiking the trail you will notice how quiet and remote the trail seems. You may catch a glimpse of wildlife, including birds, deer, coyote and black bear and once you reach the summit you will be struck by the beautiful views.
The Hatchet Mountain Preserve located in Hope offers hikers 27 acres of property to explore. The terrain is steep, has areas that are covered by red oaks and provides hikers with panoramic views of the coastal mountains.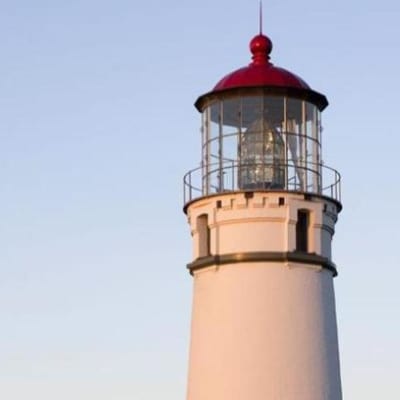 Lighthouses
Spectacular Camden Area Lighthouses
Lighthouses are an integral part of Maine's seagoing history. With hundreds of jagged peninsulas and islands, Maine has nearly 3,500 miles of coastline – the fourth most miles of coastline among all the states in America. Since the late 1700s, lighthouses have provided invaluable navigational assistance as beacons of hope and warning for seagoing vessels along the Maine coast.
Today, more than 60 lighthouses dot the Maine coastline, and almost all of them are still in use. While their utility has diminished over time with advances in navigational technology, the historical significance of Maine's lighthouses endures. That history, combined with the striking beauty of the lighthouses and their coastal locations, are a major source of attraction for persons wanting to connect with an important element of Maine's seafaring past and present-day charm.
Camden is centrally located among several of the most spectacular lighthouses in Maine. There are six lighthouses located within a 45-minute drive from Camden, while several others in the Mid-Coast region can be reached with a little bit more time and effort. The lighthouses closest to Camden are described below.
Curtis Island Light is located in Camden on town-owned Curtis Island at the entrance to the harbor. The lighthouse station was established in 1835, and the current lighthouse was built in 1896. The lighthouse, which is still active, can be viewed from the water aboard schooners, sloops and other excursion boats and on the mainland from a public access path off Bay View Street about 50 feet past Beacon Avenue as one travels away from the village.
Indian Island Light, also sometimes referred to as Beauchamp Point Light, is located in the adjacent town of Rockport on privately-owned Indian Island at the entrance to the harbor. The lighthouse station was founded in 1850, and the existing lighthouse was constructed in 1875. The lighthouse, which is now inactive, can be viewed on the water from sightseeing boats and from the mainland at the Rockport Marine Park located at 111 Pascal Avenue.
Rockland Breakwater Light is located in the nearby town of Rockland at the end of a nearly mile-long, granite-block breakwater stretching from the northern entrance to the harbor. The lighthouse station was established in 1827, and the current lighthouse was built in 1902. The lighthouse, which is still in use, can be visited by walking across the massive granite blocks of the breakwater from its starting point at the end of Samoset Road. The lighthouse is accessible year-round and is open on weekends during the summer and fall. For more information, visit rocklandharborlights.org.
Owls Head Light is located in the nearby community of Owls Head, a short drive south from Camden, at the southern entrance to Rockland harbor. The lighthouse station was founded, and the lighthouse was constructed, in 1825. The lighthouse, which is still active, can be reached by walking along a short dirt road from the parking lot in Owls Head State Park. The lighthouse is open on Wednesdays and weekends during the summer and fall. For more information, visit rocklandharborlights.org.
Marshall Point Light is located near the fishing village of Port Clyde, a short drive south from Camden. The lighthouse station was established in 1832, and the existing lighthouse was built in 1858. Several years ago, the lighthouse achieved a degree of popular acclaim as the place where Tom Hank's character in the eponymous movie Forrest Gump ended his cross-country run. The lighthouse, which is still in use, is located at the end of Marshall Point Road immediately south of Port Clyde. The lighthouse and a museum in the former keeper's house are open daily throughout the year. For more information, visit marshallpoint.org.
Grindle Point Light is located on Islesboro Island, a long, narrow island in upper Penobscot Bay. Islesboro can be reached by a car ferry that runs out of Lincolnville, a short distance north of Camden. The lighthouse station was founded in 1851, and the current lighthouse was constructed in 1874. The lighthouse, which is still in use, is located in Gilkey Harbor adjacent to the ferry landing on the western side of Islesboro. The lighthouse is accessible year-round and an adjacent museum in the former keeper's house is open in July and August.
In addition, one can learn more about Maine's lighthouses by visiting the Maine Lighthouse Museum in nearby Rockland. The museum houses the largest collection of Fresnel lighthouse lenses and the most important landmark collection of lighthouse artifacts and Coast Guard memorabilia in the United States. The museum is located at One Park Drive in downtown Rockland and is open at varying times depending on the season. For more information, visit mainelighthousemuseum.com.
During your stay in Camden, we hope you will make it a point to visit our nearby lighthouses and lighthouse museums. They are vivid reminders of Maine's rich seafaring history and exquisite symbols of the confluence between man and nature in our little corner of the world.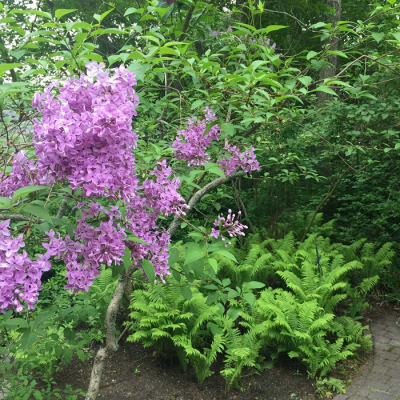 Gardens
Camden Gardens
Love gardening and all things related? Well, here are some Camden area garden related venues for you to enjoy:
Enjoying a latitude and climate like the British Isles, spectacular gardens abound, both public and private. A stroll down any street reveals just how seriously the art of gardening is taken around here!
Each season in Maine is a treasure. However, after a long, cold winter, a Maine spring is a true gift to the senses. As the earth warms, the beauty of awakening gardens renews the soul. Mid-coast Maine and the Camden area offers an exceptional number of beautiful places from private gardens to botanical parks to see Mother Nature doing her best to impress!
Gardening enthusiasts may want to add an additional day to their visit just to enjoy these spectacular places and events. There are cottage gardens, woodland gardens, seaside gardens, formal and informal gardens. Window boxes overflow, street lights are festooned with baskets of trailing flowers, and legendary gardens are just a peek over a fence or gate away!
The work of some of America's most renowned landscape architects; Frederick Law Olmstead, Fletcher Steele, Warren Manning & Charles Eliot are represented in places like Camden's beautiful Harbor Park and Bok Amphitheater. In early Spring, lawns full of crocuses give way to drifts of daffodils, tulips, and Lilac bushes, from pale to deep purple, seem to grace & scent every antique dooryard.
Then follows a procession of perennials…peonies, hydrangeas, fox-glove, and fields of nodding daisies. But the true star of Maine's garden season and one of Maine's best-kept secrets is Lupine season! This is a magical two to three-week span in mid-June when every meadow, roadside ditch, and hill-side is covered in the iconic blue, pink and white spires that turns every bend in the road into a scene from an Impressionist painting! Even Maine's most breath-taking vistas are improved by a stand of these dazzling flowers. So beloved are these plants that thrive in our cool, sea and pine-scented air, and acidic soil, that farmers will not mow their fields until the Lupines have set their seed!
To see Maine in the first three weeks of June is to see Maine at one the prettiest times of the year. In a word…unforgettable! July and August continue to deliver with a dazzling array of wild Rugosa Roses, daylilies, stands of lavender, and mallow. Be sure not to miss the ever-popular Camden Garden Club House and Garden Tour held annually on the third Thursday of July, just before the weekend of Harbor Arts Festival. It is not unusual to see artist's set up with easels to capture someone's paint-worth cottage garden. In the cooler days of Fall, Black-Eyed Susans dot the meadows, and asters, mums, and sunflowers compliment the colors of the turning leaves.
Some of the great places to see Maine gardens at their best are:
Coastal Maine Botanical Gardens (Boothbay) - A short day-trip down a neighboring peninsula that has 22 acres wonderland of formal, perennial, woodland and seaside gardens.
Endless Summer Flower Farm offers spectacular dahlias in a grown-up Alice- in- Wonderland setting.
Rockport Camden Garden Club House and Garden Tour (don't miss!)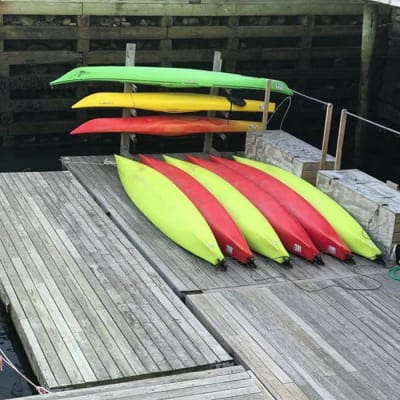 Kayaking
Kayak Camden
Kayaking Maine's coast, lakes, ponds and rivers is an excellent way to experience the state's varied and beautiful landscape. It's also a great way to see Maine's coastal wildlife. It is not uncommon to spy ospreys, cormorants and bald eagles while kayaking Camden Harbor, Penobscot Bay and local bodies of fresh water. Kayaking Penobscot Bay also provides the opportunity for sightings of harbor seals and potential sighting of porpoises.
Kayaking Camden Harbor
For beginners or casual kayakers, an excellent option is taking a guided tour with Maine Sport Outfitters. They have a great supply of one- and two-person kayaks on Camden's harbor located next to Peter Ott's Restaurant. Guided harbor tours run three times daily beginning mid-May. The friendly, experienced guides provide all necessary instruction, guidance and outfitting needed to get you safely through the tour. Recommendation: Bring a bottle of water and sunscreen. For more information, call (207) 236-8797 or visit https://mainesport.com/guidedtrips/.
Kayaking Day Trips
Even though kayaking Maine's coast can be a wonderful experience, it can also be a challenging one. So, to be enjoyable, preparation is key. Thankfully, for those both trained and untrained in kayaking the Maine Coast, there are several tours and outfitters that provide wonderful guided, completely outfitted kayak tours.
Camden is home to some of the best Kayak tours and allowing the tour guide outfit you is not only a great introduction to kayaking the Maine Coast, but even for experienced kayakers, makes it a hassle-free experience.
Again, a good local choice for single- and multi-day guided kayak tours is Maine Sport Outfitters.
Launching your Kayak in Camden Harbor
There are two places where you can launch your kayak:
Option One: Launch your kayak from the boat ramp on Sea Street which overlooks Camden's outer harbor.
Option Two: Launch your kayak from the Camden harbor boat ramp located in Harbor Park across Atlantic Avenue from the Camden Amphitheater. There is parking along Atlantic Avenue and a small parking lot next to the amphitheater.
Standup Paddleboarding
Another excellent way to explore mid-coast Maine's lakes, ponds and rivers while enjoying the scenery is by standup paddleboard (SUP). These freshwater venues are more relaxing because the water is smoother than salt water venues.
Lake Megunticook is a great place for SUP. The lake has an area of a little over two square miles and has numerous small islands, both occupied and unoccupied. The water is very clear and warm enough for swimming. The most convenient place to launch is Barrett's Cove due to its beach and ease of parking.
Another good place to launch is the beach at Shirttail Point on the Megunticook River. The water here is also clear and warm enough for swimming. With fewer houses along the shore and fewer visitors, the river is even more peaceful than Meguticook Lake.
Maine Sport Outfitters offers two and a half hour, $45 guided tours on Lake Megunticook and the Megunticook River.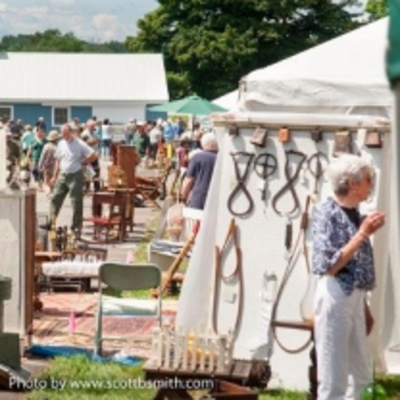 Antiquing
In & Around Camden, Maine
If antiquing is what rocks your boat, you will find lots of wonderful venues to feed your passion! Maine, with its abundance of historic homes, provides a treasure trove of fine period antiques around every corner.
From antique malls, to group shops, shows, there is so much to keep you busy hunting down finds, that you might just consider adding an extra ay or two to your visit just for this!
The first week of August also brings Maine's largest outdoor antique show to the Union Fairgrounds, a favorite of Martha Stewart, the Keno Brothers, and other famous antique hounds!
check out https://maineantiquesfestival.com/ for more information
Here is a list of some of our favorites:
Antiques Etc: An antique group shop located in Rockland, Maine
Antiques at 10 Mechanic: An eclectic Camden area group shop
Nobleboro Antiques: Another great group shop located in the town of Nobleboro
Rockland Mercantile Mall: A Rockland group shop
Searsport Antique Mall, Searsport
Scuttlebutt Antiques, Thomaston
Thomaston Place Auctions, Thomaston
Sadie's Antiques, nearby Lincolnville
Water Activities
Beaches
Beaches & Swimming
Generally, when people think of Maine, the last thing that tends to come to mind are warm, inviting beaches. In fact, if you have ever stepped foot in our ocean waters, you'll know why.
However, don't let that stop you. Although it is unlikely that you will visit any of the saltwater beaches in or near Camden for a swim, you can still catch some serious rays and experience the breathtaking scenery.
For those intent on swimming, here are a few fresh water beaches in Camden that can get warm enough for an enjoyable swim. So, when you are in the area on a nice sunny day, give them a try.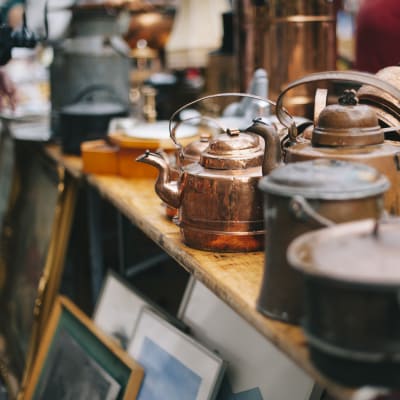 Shopping
Admiral's Buttons: 36 Bay View St, Camden ME 04843 (207)236-2617
Aldermere Farm: 70 Russell Ave, Rockport ME 04856 (207) 236-2739
Camden Custom Embroidery Inc: 2 Main St, Camden ME 04843 (207) 236-8626
Camden Harbor Custom Guitars: 21 Lily Pond Dr, Camden ME 04843 (207) 230-0001
Camden Jewelry
Camden Merchants Showcase: 10 Mechanic St, Camden ME 04843
The Cashmere Goat: 20 Bayview St, Camden ME 04843 (207) 236-7236
Cotton Garden of Camden: 6 Bay View Landing, Camden ME 04843 (207)236-7899
Etienne Perret: 14 Sea St, Camden ME 04843 (207) 236-9696
Fresh Off the Farm: 495 Commercial St, Rockport ME 04856 (207) 236-3260
French & Brawn Marketplace:1 Elm St, Camden ME 04843 (207) 236-3361
Glendarragh Farm: 22 Main St, Camden ME 04843 (207) 236-8151
House of Logan: 32 Main St, Camden ME 04843 (800) 414-5144
JoEllen Designs: 21 Main St, Camden ME 04843 (207) 236-1160
The Leather Bench: 34 Main St, Camden ME 04843 (207) 236-4688
Leonard's Clothing, Jewelry and Accessories: 23 Elm St, Camden ME 04843 (207) 236-3999
Leslie Curtis Designs: 10 Bay View St, Camden ME 04843 (207) 236-2000
Lily, Lupine & Fern: 11 Main St, Camden ME 04843 (207) 236-9600
The Maine Dog
Maine Gathering: 8 Bay View St, Camden ME 04843 (207)236-9004
Megunticook Market: 2 Gould St, Camden ME 04843 (207) 236-3537
Once a tree: 31 Main St, Camden ME 04843 (800) 236-0440
Rite Aid: 35 Elm St, Camden ME 04843 (207)236-4546
Rodan + Fields Skincare: 95 Shermans Point Rd, Camden ME 04843 (207) 706-6896
The Smiling Cow: 41 Main St, Camden ME 04843 (207) 236-3351
Sherman's Books and Stationery: 14 Main St, Camden ME 04843 (207)230-0083
Starbird: 17 Main St, Camden ME 04843 (207) 236-8292
Stone Soup Books: 35 Main St, Camden ME 04843 (207) 763-3354
Stonewall Kitchen: 13 Elm St, Camden ME 04843 (207) 236-8979
Surroundings: 39 Main St, Camden ME 04843 (207) 236-8536
thomas michaels designers: 11 Elm St, Camden ME 04843 (207) 236-2708
Uncle Willy's Candy Shoppe: 57 Bay View St, Camden ME 04843 (207) 230-2470
Duck Trap Decoys: 9 Simmons Ct, Lincolnville Beach, ME 04849 (207) 789-5363
Faircape Woodworks: 320 West St, Rockport ME 04856 (207) 236-2369
FIORE Artisan Olive Oils & Vinegars: 503 Main St, Rockland ME 04841 (207)596-0276
Flowers By Hoboken: 15 Tillson Ave, Rockland ME 04841 (207) 236-3023
fourTWELVE: 412 Main St, Rockland ME 04841 (207) 596-2412
Fresh Off The Farm: 495 Commercial St, Rockport ME 04856 (207) 236-3260
The Grasshopper Shop of Rockland: 400 Main St, Rockland ME (207) 596-6156
Graffam Bros: 211 Union St, Rockport, ME 04856 (207) 236-8391
George Holmes Jeweler: 376 Main St, RocklandME 04841 (207) 594-4552
Good Tern Natural Foods Co-op & Café: 750 Main St, Rockland ME 04841 (207) 594-8822
Hope General Store: 449 Hope Rd, Hope ME 04847 (207) 763-2816
Main Street Markets: 435 Main St, Rockland ME 04841 (207) 594-8515
Maine Alpaca Experience: 608 Atlantic Highway, Northport ME (207) 356-4146
Maine Gold: Rockland, ME 04841 (207) 551-3573
Maine Sport Outfitters: 115 Commercial St, Rockport ME 04856 (207) 236-7120
Mainely Pottery: 181 Searsport Ave, Belfast ME 04915 (207) 338-1108
Market Basket: Rockport ME 04856 (207) 236-4371
Planet Inc.: 318 Main St, Rockland ME 04841 (207) 236-0566
Snowdrop Confections: 377 Main St, Rockland ME 04841 (207) 593-8430
Sweet Pea's Family Consignment Store: 229 Park St, Rockland ME 04841 (207) 594-0095
State of Maine Cheese Co.: 461 Commercial At, Rockport ME 04856 (207) 236-8895
Trillium Soaps: 216 South Main St, Rockland ME 04841 (207) 593-9019
Union Pottery: 83 Pound Hill Rd, Union ME (207) 785-4826
Windsor Chairmakers: 2596 Atlantic Hwy, Lincolnville ME 04849 (800) 798-5188