Stately Victorian
Treat yourself to the ultimate New England experience with an Old English twist by booking your stay at the Blackberry Inn Bed and Breakfast. We invite you to enjoy our spacious, well-appointed guest rooms, delicious cuisine, quality amenities and all the scenic beauty that only Camden, Maine can offer.
Idyllically located, our inn is just three blocks from the Camden Harbor and a short drive to Mt. Battie's majestic hilltop views of Penobscot Bay.
At the Blackberry Inn, we are all about comfort and pampering. Our charming, 1849 Painted Lady offers beautiful gardens, free Wi-Fi, cable television, air conditioning, gas fireplaces, soaking tubs, comfy robes and made-to-order gourmet breakfasts each morning. We even have an on-site Tesla charging station!
Gourmet breakfasts are served daily. Using a combination of local ingredients, fresh garden herbs and on occasion, a bit of British whimsy, our guests enjoy such favorites as Grilled Pineapple with a Cinnamon Honey Drizzle, "Belle Helene" Vanilla Poached Pear, Crepes with a Mixed Berry Compote, Southwestern Breakfast Tacos, and of course, a traditional English Breakfast. We also work with special dietary needs.
On Saturday afternoons, you'll enjoy either homemade sweet treats or English gastro pub inspired appetizers, along with tea, coffee and infused waters, and addictive pub style games designed to enhance your experience.
The inn has welcomed its new keepers, Bob and Cat Hobson, with open arms. Bob, a native of England and Catherine, a Texas native, will work to keep this stately Victorian lady alive, healthy and happy and her guests comfortable and well cared for.
We welcome you and hope you find this grand home as magical as we do.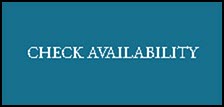 82 Elm Street
Camden, ME 04843
(207) 236-6060
https://www.blackberryinn.com
innkeepers@blackberryinn.com
Website